log in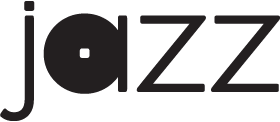 Associate, Marketing (Concerts and Touring)
Position Description
The Associate will assist the Director and Manager of Marketing with executing promotional and outreach strategies and activities in support of concert sales in JALC's three performance venues: Rose Theater, The Appel Room, and Dizzy's Club Coca-Cola. He or she is responsible for managing various subscription series; leading group sales initiatives and strategies; managing various partnerships and promotional efforts; creating and executing audience engagement opportunities and supporting general administrative needs of the department. This individual should exhibit a passion for and understanding of JALC's mission.
Responsibilities
Implement and execute Dizzy's Club Coca-Cola marketing initiatives including website updates, ad creation, and social media efforts.
Support, create, and implement efforts to further grow the Jazz at Lincoln Center concert audience in Rose Theater and The Appel Room.
Manage JALC's under-40 subscription series, Hang Set and social subscription series, The In Crowd, and events related to these programs.
Create group sales marketing and outreach strategies; coordinate and process all group sales requests, including post-concert meet and greets and other group benefits.
Develop and coordinate audience engagement events in relation to JALC concerts, including festivals and other events as necessary.
Develop partnerships with area businesses on behalf of JALC.
General departmental support as necessary, including data reporting and analysis.
Complete other relevant duties as needed.
Qualifications
A minimum of three years of hands-on marketing experience, preferably in live entertainment.
Demonstrated excellence in coordinating marketing plans and tracking budgets.
Ability to take initiative, be proactive, and develop innovative ideas.
Strong customer service skills.
Excellent interpersonal skills coupled with proven ability to multi-task and meet deadlines.
Superior analytical skills and excellent attention to detail.
Superior proofreading, editing, and writing skills.
Ability to function as a team player, work in a deadline-oriented and fast-paced environment.
Availability and willingness to work evenings and weekends as required.
Strong computer literacy, especially a proficient knowledge of Tessitura.
Knowledge and appreciation of jazz music, with a willingness to learn.
Work Hours
Full-time (Mon-Fri) plus some evenings and weekends as required
Compensation
Commensurate with experience
Marketing (Concerts and Touring)
Director and Manager, Marketing