log in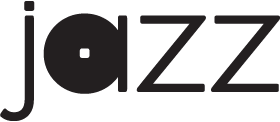 Position Description
The Graphic Designer will coordinate project management and trafficking, scheduling, and graphic and web production. He/she will assist in the overall quality control for the Brand and Audience Development department. Interfacing primarily with members of the Creative Services team, internal departments at Jazz at Lincoln Center (JALC) and third party external vendors, the Graphic Designer will implement and design projects based on strategic and communication goals.
Responsibilities
Work with the Creative Services team to ensure proper design and communication of the Jazz at Lincoln Center brand.
Design posters, collateral and advertising for JALC and Dizzy's Club Coca-Cola.
Collaborate with the Creative Services team to develop and implement concepts throughout various promotional, direct mail, and editorial materials.
Coordinate team's work flow by reviewing all design requests to maintain awareness of assignments and deadlines.
Work to extend the overall jazz experience throughout JALC's venues.
Manage the flow of photography and properly file items for use.
Archive printed and digital materials for rapid location and retrieval.
Complete other relevant duties as needed.
Qualifications
Bachelor's degree or equivalent relevant work experience
A minimum of two years of practical work experience in the field of graphic design
Intimate knowledge of typographic, promotional and editorial design
Working knowledge of Adobe CS, Illustrator (advanced), MS Outlook Must have basic HTML and CSS skills
Knowledge of four-color printing processes, print production, and file preparation
Ability to understand and work within graphic design guidelines
Strong organizational and multi-tasking skills
Excellent attention to detail and communication skills
Demonstrated ability to work well under pressure and meet deadlines
Ability to function as a team player and work collaboratively
High level of motivation, along with an ability to take initiative and work independently
Knowledge of or keen interest in and appreciation of jazz and jazz culture.
Work Hours
Full Time (Mon-Fri)
Compensation
Commensurate with experience
Brand and Audience Development
Director of Creative Services