log in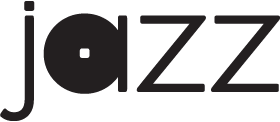 MSJA Site Coordinator (3) (Manhattan, Brooklyn and Bronx campus)
Position Description
The Middle School Jazz Academy (MSJA) offers tuition-free instrumental jazz instruction to New York City middle school students. Students learn how to play jazz while emphasizing the importance of teamwork, creativity and self-expression, from members of the Jazz at Lincoln Center Orchestra and world-renowned jazz legends. Jazz at Lincoln Center currently seeks three onsite coordinators for the MSJA Manhattan, Bronx and Brooklyn campuses. The site coordinators will serve as the main point of contact for the students and families participating in the program.

Responsibilities
On-Site Management
Track attendance and hours for students, faculty and interns.
Assist Band Director and Senior Teacher as needed.
Acquire a familiarity of the MSJA yearly curriculum to ensure support to families and students.
Assist with music preparation and materials.

Administration
Schedule classrooms and coordinate equipment set-up and break down with staff and outside vendors.
Create program for showcase concerts and additional activities.
Process invoices and timesheets on a weekly basis.
Support assessment of the program's success, including organizing documentation and student/faculty responses during the year.
Assist with annual audition process from start to finish (i.e. distribute and collect applications, communicate with prospective students and families, schedule and coordinate logistics at off-site audition locations).
Prepare weekly newsletters and annual notebooks/textbooks for students, parents and faculty.
Work in conjunction with program manager to facilitate and develop growing site specific aspects of MSJA.
Help coordinate community engagement/outreach efforts surrounding MSJA students.
Complete other relevant duties as needed.
Qualifications
Bachelor's degree in Education, Arts Administration or a related subject, or equivalent relevant work experience required.
Minimum of one year of experience working with families, middle school and high school students and teaching artists.
Ability to collaborate on education projects in a warm and supportive manner.
Experience and familiarity in corresponding with teachers and administration from the New York City Department of Education.
Strong organizational skills along with proven ability to multi-task, problem solve and think creatively.
Superior written and verbal communication skills and ability to work collaboratively in team environment.
Working proficiency in Microsoft Word and Excel, and ability to learn new software as needed.
A demonstrated commitment and passion for youth and arts education.
Knowledge of or keen interest in and appreciation of jazz and jazz culture.

Work Hours
Up to 15 hours per week, weekend hours required. Position will begin in mid August.
Compensation
$18.00 per hour
*Please indicate which campus you are applying for in the "Subject" of your email.
Manager, Early Childhood and Elementary Programs
MSJA Site Coordinator (Manhattan, Brooklyn, and Bronx campus)