log in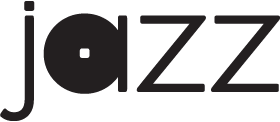 The Usher is responsible for maintaining seating and the safety of patrons in all performance venues in Frederick P. Rose Hall, including, but not limited to: Rose Theater (up to 1233 seats); The Allen Room (adjustable seating risers from 300-493) and other venues as directed.
Responsibilities:
Politely directing and escorting patrons to their seats.
Providing patrons with programs and other relevant materials.
Checking assigned section for cleanliness and proper box seat arrangement.
Visually sweep the theaters to check for potential safety issues and lost and found items.
Be aware of and enforce appropriate house rules.
Remain at assigned post throughout the event unless taking an assigned break.
Must be aware of, and follow, the proper procedures for assisting patrons with disabilities.
Attend pre-event Usher meetings and other trainings as required by management.
Demonstrate an in-depth knowledge of all venues within Frederick P. Rose Hall and a good understanding of evacuation procedures from all points within each venue.
Other duties as directed.
Qualifications:
Superior customer service and people management skills.
Friendly and helpful personality.
Strong management, organizational, and diplomatic skills.
Ability to juggle multiple requests and tasks in an extremely hectic environment.
Excellent verbal communication skills.
High level of motivation, persistence and patience in working with varying groups of people.
Fireguard F-94, First Aid, CPR, AED certification is a plus.
Requirements:
Must be able to stand for extended periods of times, walk up three flights of stairs, able to lift 15 lbs.
Must be able to read small print.
Must be able to open theater doors repeatedly throughout shift.
House Manager, Assistant House Manager and Performance Manager, Frederick P. Rose Hall
Include: Resume and Cover Letter