log in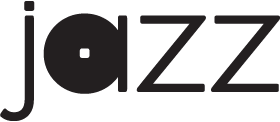 Oops! It looks like the page you are looking for was entered incorrectly or no longer exists.
Please use the navigation above to find what you're looking for. You can also check out the most current upcoming events below.
Dizzy's Club Coca-Cola
Featuring Joan Belgrave
"…a figure of peerless veneration in Detroit…a trusted purveyor of hard-bop verities and a hands-on mentor and educator to several generations of jazz musicians." – The New York Times
Dizzy's Club Coca-Cola
61st Birthday Celebration
"He's the best ever, including me!" – Dizzy Gillespie
Legendary trumpeter Jon Faddis, protégé of the great Dizzy Gillespie, celebrates his 61st birthday at Dizzy's Club Coca-Cola. Known for having an extraordinary and virtually unparalleled range, Faddis has complete mastery over the trumpet.
E.J. Noble Classroom
Listening Party - Benny Goodman
Join Loren Schoenberg, Artistic Director of the National Jazz Museum in Harlem, as he guides you through the life and music of the legendary Benny Goodman, in a Free Listening Party at Jazz at Lincoln Center!