log in
jlco
live webcasts





Rose Theater
Henry Threadgill: The Pulitzer Project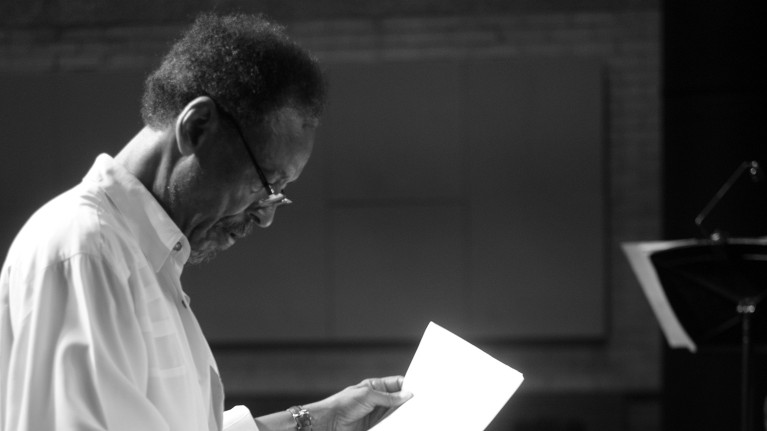 Visionary composer and multi-reedist Henry Threadgill is a living legend whom the New York Times calls a "composer and bandleader of intense, unyielding originality." In this centennial year of the Pulitzer Prize, he honors the three African American jazz musicians who have won the prestigious award: Wynton Marsalis, Ornette Coleman, and – as of 2016 – Henry Threadgill! On Friday (9/22), Threadgill will lead his Double Up Plus ensemble, whose debut album won significant praise, including the New York Times' assertion that it's "just as easy to picture in Pulitzer contention." The group features saxophone, cello, tuba, drums, and three extraordinary pianists: Jason Moran, David Virelles, and David Bryant. Join them on Friday night for "Double Up Plus plays Double Up Plus."
On Saturday (9/23), Threadgill will premiere a brand new ensemble called 14 or 15 Kestra: Agg. The debut of a new Threadgill group is always a significant event, as every band throughout his formidable career has introduced a distinct new musical language and personality. The new ensemble is a 15-piece collective of master improvisers, comprising saxophones, flutes, trumpets, trombones, pianos, harmonium, percussion, tuba, bass, cello, and guitar/tres. Utilizing this mighty toolkit, Threadgill will present the world premiere of a new work, entitled "Dirt and more Dirt." As with most of Threadgill's pieces, we expect it to be a transfixing blend of soulfulness, humor, and intensity.
Join our family! Our members and subscribers gain early access to concerts such as this one through our VIP pre-sale, beginning June 20th. Membership starts at $75 and offers benefits, invitations and more throughout the season. Subscribers purchase three or more concerts annually for priority seating and discounted tickets.
Visitor Info
Box Office
Broadway and 60th Street
Ground Floor
Hours
Mon-Sat, 10am-6pm
Sun, 12pm-6pm
CenterCharge
212-721-6500