log in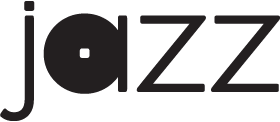 Wednesday, November 7th, 2012
Dizzy's Club Coca-Cola December 2012 Lineup
­For Immediate Release: Nov 7, 2012
Dizzy's Club Coca-Cola
December 2012 Lineup

Tue-Sun, Nov 27-Dec 2
Mary Stallings & Eric Reed Trio
Featuring Mary Stallings, vocals; Eric Reed, piano; Joshua Crumbly, bass; Kevin Kanner, drums.
7:30pm, 9:30pm
Late Night Session - Nov 27-Dec 1:
Emmet Cohen Trio
Live Webcast at 9:30pm – www.jalc.org/live
Mon, Dec 3
Monday Nights w/ WBGO
NYU Jazz Orchestra
Directed by Rich Shemaria w/ Special Guest Stefon Harris
Featuring Stefon Harris, vibes.
7:30pm, 9:30pm
Interview with WBGO's Rhonda Hamilton at 7:15pm
(Live Webcast TBD)
Tue-Sun, Dec 4-9
Bucky Pizzarelli/Ken Peplowski Quintet: American Classics
Featuring Bucky Pizzarelli, guitar; Ken Peplowski, tenor saxophone, flute; Derek Smith, piano; David Finck, bass; Chuck Redd, drums, vibraphone.
7:30pm, 9:30pm
Late Night Session - Dec 4-8:
Bryan Carter Trio
Mon, Dec 10
NY Youth Symphony Jazz Classic w/ Wycliffe Gordon
Featuring Wycliffe Gordon, trombone.
7:30pm, 9:30pm

Tue-Sun, Dec 11-16
Kenny Garrett Quintet
Featuring Kenny Garrett, alto & soprano saxophones; Benito Gonzalez, piano; Corcoran Holt, bass; McClenty Hunter, drums, Rudy Bird, percussion.
7:30pm, 9:30pm
Late Night Session - Dec 11-15:
Paul Sikivie Quartet w/ Grant Stewart
Mon, Dec 17
Holiday Swing: Doug Wamble Trio w/ Morgan James
Featuring Doug Wamble, guitar; Morgan James, vocals.
7:30pm, 9:30pm
Tue-Sun, Dec 18-23
Duduka DaFonseca & Helio Alves:
Jazz Samba Christmas at Dizzy's
Featuring Duduka DaFonseca, drums; Helio Alves, piano; Maucha Adnet, vocals; Anat Cohen, saxophones & clarinet; Romero Lubambo, guitar; Hans Glawischnig, bass .
7:30pm, 9:30pm
Late Night Session - Dec 18-22:
Tony Lustig Quintet
Closed Dec 24-25

Wed-Mon, Dec 26-31
Headliner: Special Guest TBA
Late Night Session – Dec 26-Dec 29
Bruce Harris Quintet
Artists and schedule subject to change.
Live Webcast from Dizzy's Club Coca-Cola, Thursdays at 9:30pm, www.jalc.org/live.
WHEN:
HEADLINERS: 7:30pm, 9:30pm, & 11:30pm Fri only
LATE NIGHT SESSION: Tue-Sat, after the last artist set
Special Presentation Mondays: 7:30pm & 9:30pm
WHERE:
Dizzy's Club Coca-Cola, 5th floor, Frederick P. Rose Hall, Home of Jazz at Lincoln Center, on Broadway at 60th Street, New York City.
HOW:
Prices vary - General Admission: $20-$45; Students: $5-$15 with valid student ID (selected sets only). Late Night Session: $5-$20. Minimum of $10 applies to all. Dinner served nightly. Call (212) 258-9595 or visit www.jalc.org.
SPECIAL OFFER:
Dizzy's Club Coca-Cola is thrilled to continue the Hot Fives Special—$5 cover, $5 menu and $5 drinks—most nights at the Late Night Session set, a great way for patrons to hear some of the most talented young lions of jazz while enjoying spectacular views of Manhattan.
Late Night Session
Scheduled after the last artist set every Tuesday through Saturday, Late Night Session features some of jazz's most talented up and coming artists, with a special invited guest performance, hosted by vocalist Michael Mwenso, on Thursday and Saturday nights.
Become a fan of Dizzy's Club Coca-Cola Facebook:
http://www.facebook.com/dizzysClubCocaCola