log in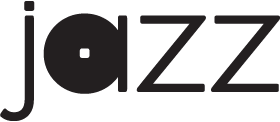 Monday, July 9th, 2012
Jason Olaine Named Director, Programming and Touring for Jazz at Lincoln Center as Organization Celebrates 25th Anniversary
Jason Olaine named Director, Programming and Touring for Jazz at Lincoln Center as organization celebrates
25th Anniversary
New York, NY Jazz at Lincoln Center (JALC) welcomes Jason Olaine as its Director of Programming and Touring, effective today. In this newly-created position, Olaine will manage JALC's season artistic concepts and concert performances in all major rooms at JALC's Frederick P. Rose Hall, and oversee the Jazz at Lincoln Center Orchestra's domestic and international touring operations. Olaine reports to Executive Director Greg Scholl, recently named by Managing Artistic Director Wynton Marsalis to run the organization. In addition, Olaine will help to develop JALC's long-term strategic programming plans with Marsalis, including collaborative artistic projects with other organizations and art forms.
Olaine was previously Programming Consultant for Jazz at Lincoln Center where he produced the 2012 NEA Jazz Masters Awards Ceremony and Concert and supported Marsalis in programming the upcoming 25th Anniversary season. Season highlights include new concerts by the Jazz at Lincoln Center Orchestra, a diverse line-up of guest artists and six new festivals featuring performances in the trio of Jazz at Lincoln Center's performance spaces in New York City.

Olaine brings nearly 20 years of experience in jazz club and festival programming, record label and artist management and GRAMMY® winning production to the organization. Since 2008, he had served as Booking Director at Newport Jazz Festival, JVC Jazz Festivals and Yoshi's in San Francisco. From 2006-10, Olaine was General Manager of Monterey Jazz Festival Records and oversaw digitization and monetization of the storied festival's 50 year archive. Prior to that he was Director of A&R and Staff Producer at Verve Records and received a GRAMMY® for Directions in Music by Herbie Hancock/Michael Brecker/Roy Hargrove and was nominated for John Scofield's uberjam and Roy Hargrove's RH Factor.
As an independent record producer, Olaine's latest project was Everybody Wants To Be A Cat, Vol. I (Disney Records) which was released in 2011 and featured new tracks by Dave Brubeck, Esperanza Spalding, Joshua Redman, Dianne Reeves, Regina Carter, Roy Hargrove, The Bad Plus, among others.

Olaine is also a trumpeter and composer and can be heard on recordings by 2AM, Jazz On The Line, Chico Freeman and Mingus Amungus.