log in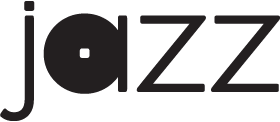 Monday, October 22nd, 2012
Jazz at Lincoln Center Announces $1 Million Gift From The Ammon Foundation to Name Archives and Music Library in Honor of Late Chairman Ted Ammon
Jazz at Lincoln Center Announces $1 Million Gift From The Ammon Foundation to Name Archives and Music Library in Honor of Late Chairman Ted Ammon

November 15 Ribbon Cutting and NYC Film Premiere of Ammon's documentary
59 Middle Lane
October 22, 2012 -- Jazz at Lincoln Center announced a $1 million gift from The Ammon Foundation to name the R. Theodore Ammon Archives and Music Library. The organization's archives and performance music library contains thousands of pieces of printed music, photos, archival recordings and videos from its rich history of concert and educational programming over the past 25 years.

"We are grateful to Greg Ammon for this incredibly generous gift in honor of his father. Ted was a personal friend and deeply committed leader for Jazz at Lincoln Center at a pivotal time in our history. His youthfulness, sense of humor, dedication and steadfast insistence on planning helped define an important period in our institutions history. His family remains an integral part of our identity and he would be happy with Greg and Alexa's gift in his name. Ted considered the archive and music library essential to the integrity of this institution The Ammon Archives and Music Library will be accessible to students and lovers of jazz the world over," said Wynton Marsalis, Managing and Artistic Director of Jazz at Lincoln Center.

"My father's deep commitment to Jazz at Lincoln Center inspired my sister Alexa and I to continue his legacy with this naming gift for the preservation and perpetuation of the music he loved so much," said Greg Ammon, President and CEO of UNEAC Entertainment. "Wynton's vision for The Ammon Archive and Music Library aligns with my father's commitment to enrich people's lives around the world with jazz."

On November 15, 2012, Jazz at Lincoln Center will host a private ribbon cutting for The Ammon Archives and Music Library followed by the New York City film premiere of Ammon's documentary, 59 Middle Lane later that evening. Proceeds from the premiere event will benefit Jazz at Lincoln Center and the Evan B. Donaldson Adoption Institute. The film documents the courageous journey taken by Greg and Alexa, to find their roots in the face of tragedy, and find the faith to heal and grow in hope.

"Greg and Alexa demonstrate for all of us, the essence of jazz music, facing extreme adversity with elegance and sophistication. We will proudly continue Ted's legacy at Jazz at Lincoln Center with their gift by making treasured productions from our past available to for the world to enjoy," said Robert Appel, Chairman, Jazz at Lincoln Center.
"Ted made significant contributions to this organization with his mind, spirit and generosity. His legacy will continue with this gift, and we sincerely thank Greg and Alexa for being an important part of the continuing growth of Jazz at Lincoln Center," said Greg Scholl, Executive Director of Jazz at Lincoln Center.

The Ammon Archive and Music Library currently includes:
3,600 pieces of printed music, mostly for big band, comprised of commissions of new works, donations of collections, original scores of jazz composers, and transcriptions of definitive recordings
27,000 jazz CDs
Thousands of archival recordings of concert productions from the organizations 25-year history at home in New York and around the world on tour
Over 700 recordings from Peabody Award-winning radio series Jazz at Lincoln Center Radio with Wendell Pierce, broadcast weekly on over 240 radio stations and archived for free streaming at jalc.org
Recordings of the organizations radio show broadcasts on SIRIUS XM, "Live From Jazz at Lincoln Center" and "A Night At Dizzy's Club Coca-Cola"
Thousands of photos from Jazz at Lincoln Center productions in New York and on tour around the world
Archival video library of performances
Jazz on Film reference videos
Over 1,500 b-roll and archival videos of concerts, education and ceremonial events
More than 500 jazz and reference books
ABOUT JAZZ AT LINCOLN CENTER:
Jazz at Lincoln Center is dedicated to inspiring and growing audiences for jazz. With the world-renowned Jazz at Lincoln Center Orchestra and a comprehensive array of guest artists, Jazz at Lincoln Center advances a unique vision for the continued development of the art of jazz by producing a year-round schedule of performance, education, and broadcast events for audiences of all ages. These productions include concerts, national and international tours, residencies, weekly national radio programs, recordings, publications, an annual high school jazz band competition and festival, a band director academy, jazz appreciation curriculum for students, music publishing, children's concerts, lectures, adult education courses, student and educator workshops, and interactive websites. Under the leadership of Managing and Artistic Director Wynton Marsalis, Executive Director Greg Scholl, and Chairman Robert Appel, Jazz at Lincoln Center produces thousands of events each season in its home in New York City, Frederick P. Rose Hall, and around the world. For more information, visit jalc.org.