log in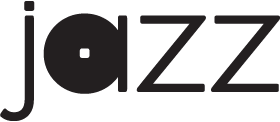 Unlike most historical and modern-day jazz venues, Dizzy's Club Coca-Cola soars several stories above the expansive vista of Central Park.
About the Venue
Offering amazing views similar to those of The Appel Room and the Atrium, Dizzy's Club Coca-Cola presents the best in live jazz performance seven nights a week.
An intimate room designed specifically to accommodate live jazz, Dizzy's Club Coca-Cola is accessed through an inviting hallway lined with murals. The club welcomes patrons with its seductively-curved bamboo walls, offering exquisite sound and views of the Manhattan skyline. The full-service dining menu delivers soulful, down-home flavor with New York flair, provided by Jazz at Lincoln Center's exclusive caterer, Great Performances, in consultation with Spoonbread Inc., New York's largest African-American owned full-service caterer. Dizzy's Club Coca-Cola is available for daytime rentals (8am–3pm), and offers a perfect locale for smaller breakfasts, luncheons and meetings.
Rental Information
Dizzy's Club Coca-Cola is equipped with an Amek BB 100 console with up to 18 inputs, and up to 5 monitor mixes, for the performing band. A wide selection of microphones is offered from manufacturers AKG, Neumann/Sennheiser and Shure. BSS and Radial active direct boxes are also available. Processing equipment includes the following: 6 dbx compressor channels for the band (1046 Quad Compressor/Limiter), Lexicon PCM 91 for digital reverberation, and a BSS FCS-960 31-band dual equalizer.
Backline List
Technical Specifications
Full Plan and Plot
Full detailed ground plan and lighting plot.
Elevation and Section
Detailed front elevation and section.
General Seating Plan
General table and bar seating layout.
Stage Plan
Blank plan (with basic dimensions) of stage, for sketching.
212-258-9535
For daytime rentals 8am to 3pm booking@jazz.org
Banquet seating: 80

Cabaret seating: 140