log in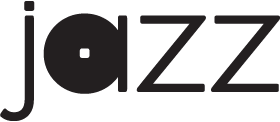 Notable for its welcoming ambiance and magnificent views, the Ertegun Atrium is the largest open space available in Frederick P. Rose Hall. Intended to serve as the facility's main public lobby, the Ertegun Atrium is also finely suited to handle a comprehensive assortment of events.
About the Venue
Thanks to the east-facing windows, patrons are afforded sweeping views of the city that are bathed in a healthy measure of natural light. Ideal for receptions and cocktail events, the Ertegun Atrium can be rented independently or in conjunction with other Frederick P. Rose Hall venues. Catering is provided by Great Performances, one of New York's finest caterers, and Frederick P. Rose Hall's exclusive catering partner.
Rental Information
Technical Drawings
Ground Plan
Full detailed ground plan of entire room.
Blank Ground Plan
Ground plan of entire room, blank for easy reference and sketches.
Lighting and Truss Plot
Plot of rep hang of truss and lighting equipment.
Rigging Point Plot
Plot of rigging points pre-existent in ceiling, suitable for hanging motors, truss, etc.
Full Set of Ertegun Atrium Drawings
Reference
Lighting Paperwork - LightWright 5
Video
Requires Quicktime
Ertegun Atrium Panorama
Interactive QTVR 360degree view of the Ertegun Atrium from the west end of the room - click and drag image to look around the room.